Do you need a professional eye catching Joomla web- site design? FlashMint ready to present wide variety of high quality XHTML/CSS Joomla web designs.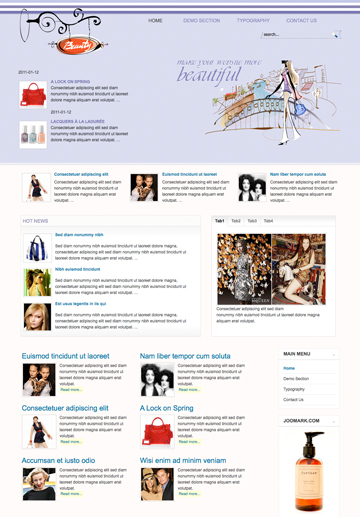 JM Beauty is a latest template from Joomark.com and designed as a Fashion magazine, it's including: information, articles sections as well as categories. Basically, we create 15 positions which allow user and themselves can manage the contens and unlimited.
You can easily to build contents rely on the JM Beauty structure. With your creation, experiences you will have a lot of chance in bussiness.
You may also visit premium website template providers: