Do you need a professional eye catching Joomla web- site design? FlashMint ready to present wide variety of high quality XHTML/CSS Joomla web designs.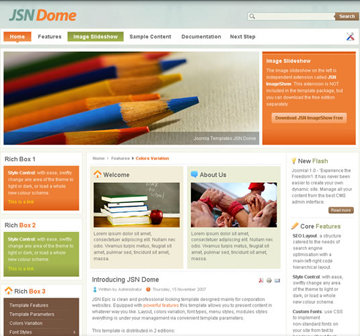 JSN Dome is colorful Joomla template with charming cozy design that would allow you to build wonderful personal website. Leverage the power of Joomla to express yourself with JSN.
You can download this free joomla template by reviewing the entire post.
You may also visit premium website template providers: