Do you need a professional eye catching Joomla web- site design? FlashMint ready to present wide variety of high quality XHTML/CSS Joomla web designs.
Green color, Ireland, shamrock, Guinness… What else occurs to you when you think about St. Patrick's Day? Today's free joomla template is also associated with this "greenest" holiday of the year. The benefit of Clean Green joomla template is not only in its green shades, but it also carries thought-out structure and has no superfluous graphic elements which so often visually overload a webpage. It comes with 3 columns, right and left sidebars.
By the way, I added a new category – St. Patrick's Day joomla templates. It doesn't matter that there are not many joomla themes yet. I assure, this collection with be constantly updated.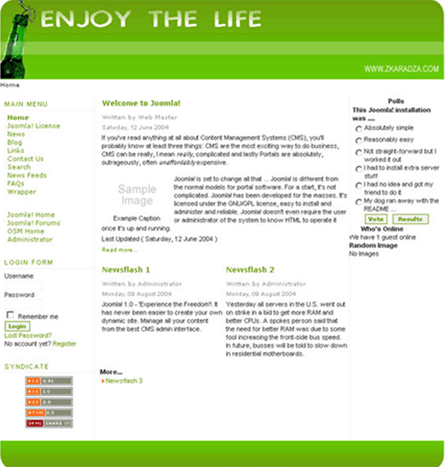 You may also visit premium website template providers: